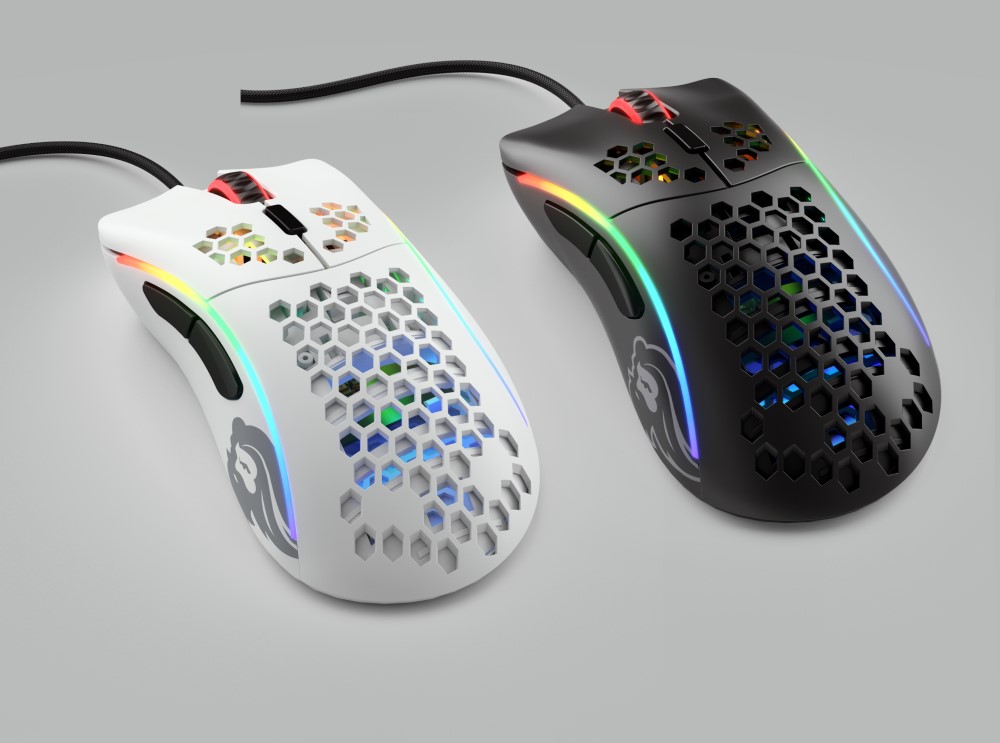 The new Model D- (Minus)
Compact, lightweight and ergonomic
2020-06-10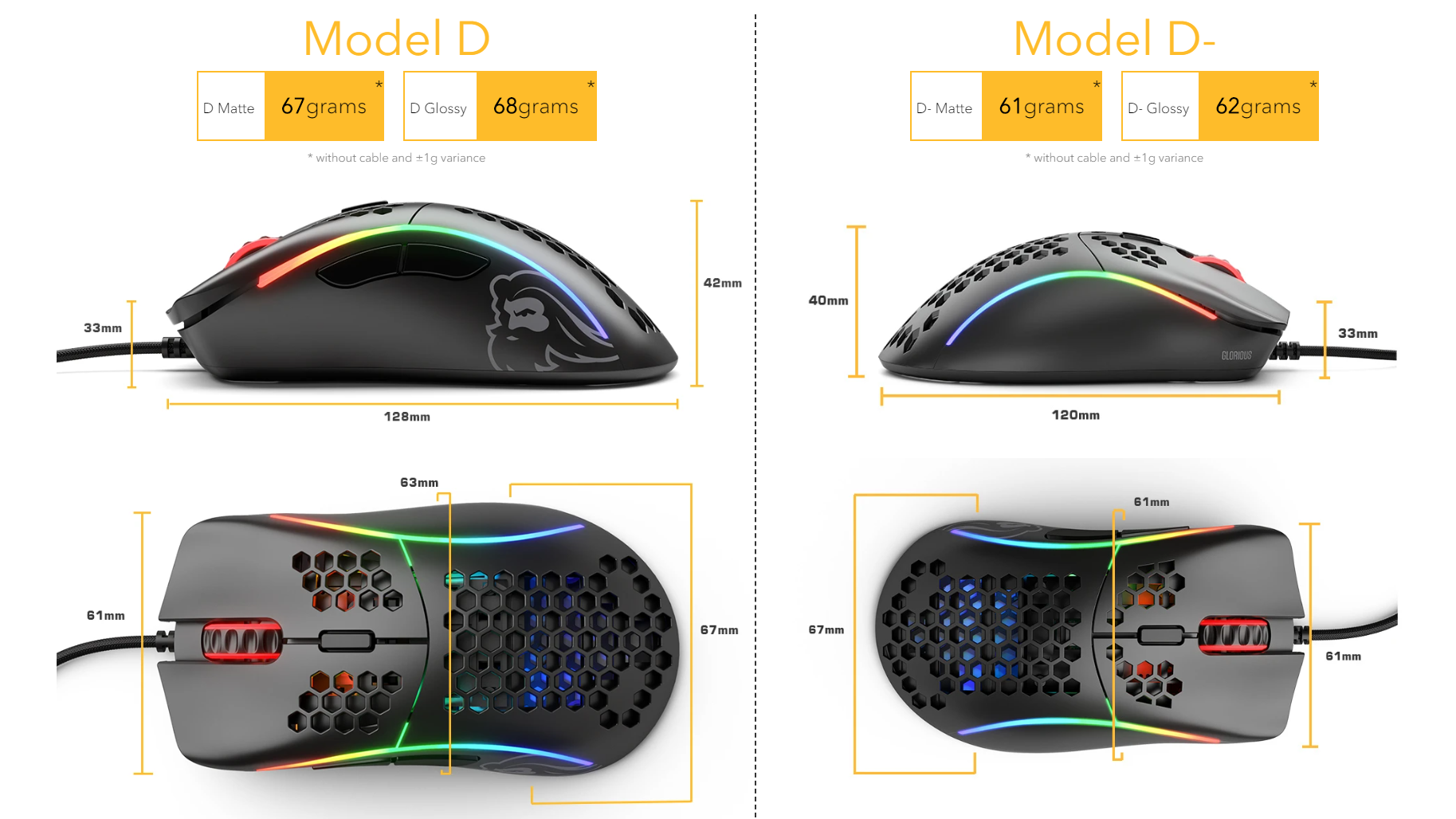 The Model D- is compact and lightweight gaming mouse with an ergonomic shape for right-handed users.
The honeycomb pattern contributes to a low weight that makes the Model D- an excellent choice for extended gaming sessions.

Its optical sensor from Pixartallows for high-accuracy aiming with a high tracking resolution of 12,000 DPI while the glides and the ultra-flexible braided cable provide for smooth movement.

The main buttons are equipped with high-quality switches from
Omron that are designed for 50 million clicks and all buttons are programmable.

Glorious PC Gaming Race has vastly decreased the footprint of the Model D while keeping its popular ergonomic shape to create a gaming mouse that is comfortable for competitive players with smaller hands.

Two RGB strips illuminate the interior and exterior of the mouse and can be configured in 16.8 million colours.

With the light and flexible Ascended Cord and the smooth PTFE glides preinstalled the Model D- is ready for tournament use out of the box.