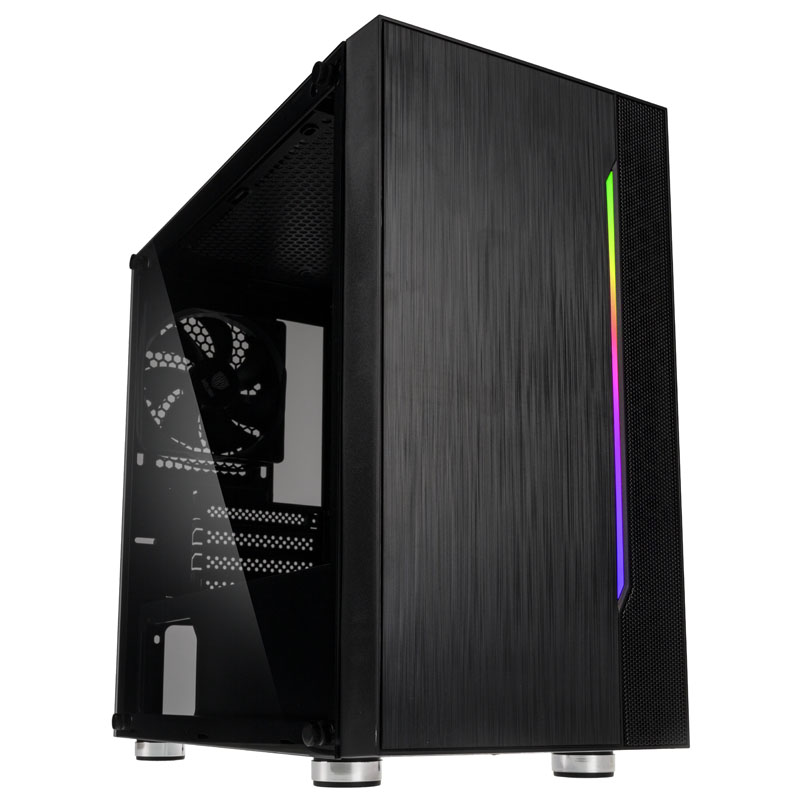 Kolink Inspire K6
Inspire K6 - A great addition to the K-series with brushed a alimunium-look and a digitally adressable RGB LED-strip.
2019-11-26
Kolink set out to create a special Micro-ATX case, the result of these efforts is the Inspire K6: a case with a brushed aluminium-look front, complete with a striking design, and that includes a digitally addressable RGB LED-strip that is controlled via the I/O panel.

The mesh design serves to provide your components with all their airflow they need. The tempered glass side panel affords users a view of the interior and the user's Micro-ATX form factor motherboard. But just because this is a Micro-ATX case, it doesn't mean that you can't install a huge amount of powerful hardware along with plenty of storage.

This combination of features means the Kolink Inspire K6 is the perfect case for those on the lookout for affordability that still offers exceptional design and features.