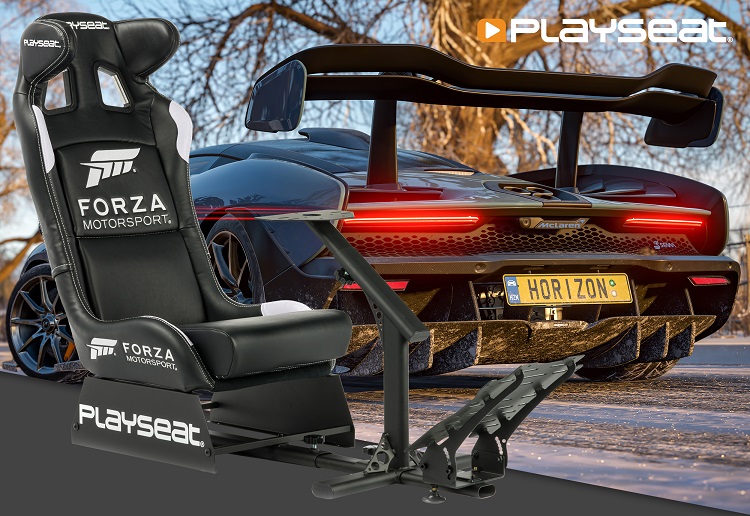 New and improved: Playseat® Forza Motorsport
Meet the new Playseat® Forza Motorsport: evolved in its looks and its feel! To provide all Forza fans with the best and most fun racing experience at home, we have improved the design of the Playseat® Forza Motorsport racing chair.
2018-10-01
Modeled after seats in real racing cars and featuring official Forza Motorsport logos, there's no better racing seat for Forza fans than this official licensed Forza Motorsport edition! With this racing chair we provide the most fun and realistic experience at home. The comfortable Forza Motorsport edition is upholstered with durable leather look black vinyl, with high quality stitched Forza Motorsport logos.

Playseat® simulators are used by professional drivers, who acknowledge the unique Playseat® quality and confirm that Playseat® simulators faithfully reproduce the position and the feeling of driving a real racing car!