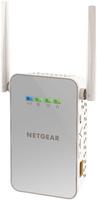 Netgear
Powerline
Create or extend your home network using existing electrical wiring. Powerline networking solutions give you an alternative to Ethernet-only or wireless networks by extending your signal. NETGEAR offers a wide selection of Powerline kits, adapters or extenders delivering up to Gigabit speeds.
Varor
Artnr/Tillv. artnr
Beskrivning
Listpris
Lager
368885 /
PL1000-100PES
NETGEAR PL1000 - powerline
559 kr
(1 dgr)

368886 /
PLP1200-100PES
NETGEAR PLP1200 - powerline
799 kr
(1 dgr)

368887 /
PLW1000-100PES
NETGEAR PLW1000 - powerline to WiFi AC65
1 032 kr
(1 dgr)
Alla priser i SEK exkl. moms med reservation för eventuella produkt- och valutaförändringar samt felskrivningar. Ring 046 276 50 35 för licenspriser i nivå 100+.