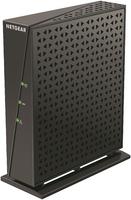 Netgear
Modem
NETGEAR offers a wide range of innovative DSL routers and modem routers. More homes now have multiple devices requiring strong, steady WiFi signals. NETGEAR DSL modems and modem routers are compatible with DSL service providers to meet every type of home networking need.
Varor
Artnr/Tillv. artnr
Beskrivning
Listpris
Lager
368848 /
DM200-100EUS
NETGEAR DM200 ADSL Modem - VDSL - VDSL2 - ADSL - ADSL2 - ADSL2+
359 kr
(1 dgr)
Alla priser i SEK exkl. moms med reservation för eventuella produkt- och valutaförändringar samt felskrivningar. Ring 046 276 50 35 för licenspriser i nivå 100+.